Dance for Everybody

will help you learn to dance, get fit and HAVE FUN!




'Like' us on facebook at https://www.facebook.com/danceforeverybody/

To join my Zumba group on Facebook, please click here: https://www.facebook.com/groups/1406541676031405/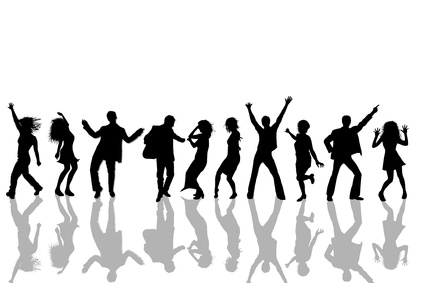 About Us
People often tell me that they love watching dance and would love to do it themselves. When I ask them why they don't, I am often met with the answers "I''ve got two left feet" or "It would be too embarrassing". I have even heard the shocking response: "I was laughed at in the last class I attended". Dance is supposed to be fun; it is about enjoying our bodies and seeing what they can do. I have been dancing since I was three years old, I can't imagine living without dance as a way of expression. I would love for those who already love dance, or who would like to be involved in dance but feel too self-concious, to join me in a fun relaxed environment. I truly believe that dance is for everybody.
We run Drama, Zumba, Pop, Contemporary, Ballet and StreetDance classes for all ages and abilities. Please visit the Dance Classes and timetable pages for more details.
We also offer Speech and Drama coaching for schools or individuals. This includes the opportunity to take communication and drama exams with New Era Academy. For my details on New Era Academy please visit http://www.neweraacademy.co.uk/ Or Contact Us.
Frozen themed dance routine, learn here: http://youtu.be/eOA4meRfs6g
Shake it off routine, learn here: http://youtu.be/Aw2XLIWqEfw
Christmas pudding dance 2014, learn here: http://youtu.be/HuXGF1B5Mcks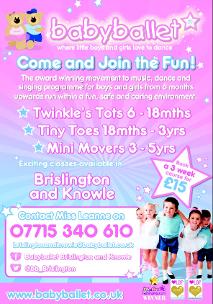 Well done to all of the dancers that took part in our Christmas show. We raised £180 for Muscular Dystrophy UK. Thank you also to everybody who came to watch. We appreciate your support for this amazing charity and your support for Dance For Everybody. To find out how you can help Muscular Dystrophy UK, please visit www.musculardystrophyuk.org/
Dance for Everybody Testimonials
"Dance for Everybody has fantastic classes that make everyone, young or old, experienced or inexperienced, feel completely at ease in the class. They take you through routines step by step, are very patient throughout, and are happy to help with whatever questions you may have. They are dedicated to making sure you have fun in every class they teach. I hate it if I miss a class because I really look forward to it and enjoy learning dance moves to my favourite tunes. It's easy to recognise all the hard work they put into their warm up and cool down routines and choreography. I would recommend Dance for Everybody to everyone". Deb - StreetDance student.
"Dance For Everybody's Zumba class is far and away the best exercise class I've ever been to! I love it! Such a great way to get fit :)." Tali - Zumba at The Fitness Hub in Portishead.
"The classes are great...lot's of fun with brilliant music...keeping fit has never been so enjoyable".Wendy - Zumba in Portishead.
"Since my daughter and her friend joined the Dance Dudes at Redcatch community hall, over a year ago; she ha grown in confidence. Before then she would cry in school plays on her teacher's lap! now she is headlining any event she is in, the change is remarkable. At the end of each term the Dance Dudes put on a show for the parents/careers, my daughter is up at the front dancing her little socks off. Thanks to the teacher and thank you little Dance Dudes :)". Michelle - Mother of Dance Dude Grace and attends Zumba at Victoria Park.
"The best Zumba class I've ever been too! Good mix of workout and great fun, really creative and energetic instructor, always keeping songs and moves fresh and different - what more could you want?" Dom - Zumba in Portishead.